BUDDIE SUMMERALL'S LSD-46 PICTURES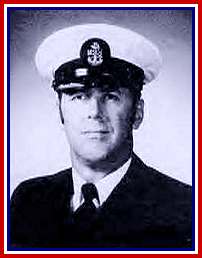 "CHIEF SUMMERALL"
PLEASE BE PATIENT WHILE PICTURES LOAD.
IF PAGE DOES NOT FULLY LOAD, RELOAD, OR REFRESH THE PAGE.
---
AUGUST 12, 2004
Early last week my good friend and shipmate Garland (Buddie) Summerall advised me that he would be in Little Creek on the 5th, 6th & 7th of August. I appointed Mr. Summerall to represent the LSD-26/46 Association and asked him to go aboard the 46 while he was in Little Creek and meet Captain Scovill, Commanding Officer of the 46 and some of the crew. I also asked him to take pictures for a public relations photo op. He went aboard the Tortuga last weekend and unfortunately missed Captain Scovill, but did take quite a few pictures. I want to thank the Officers & crew for their hospitality and for providing Mr. Summerall and his friend an escort and for giving them a tour of the ship.
Thank you Buddie for taking the pictures and sharing them with us.
Buddie has contributed many excellent pictures in the past to the Tortuga website.
Chuck Westbrook Webmaster
Please see copy of Buddies e-mail below.
Chuck, I called Tortuga on the 6th at 0800 and told them who I was and that I would like to meet with the Capt. They told me the Capt was in a meeting and that I should come over at 1000, I was there at 1000. The OOD told me that the Capt had left the ship. He got me and My friend EA Worth a shipmate of mine from the USS Arneb AKA-56) an escort and he took us around the ship. Everyone was very nice to us and was surprised that I was on the 26. I have some pictures and will send them to you one at a time so I can title them.
---Buddie
---
"LSD-46 WELL DECK"
"LSD-46 GALLY"
"LSD-46 MESS DECK"
This picture did not turn out very good,
but decided to use it anyway.