IN MEMORY OF...
~~~IN MEMORY OF A TORTUGA SHIPMATE~~~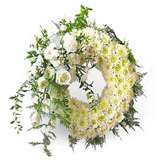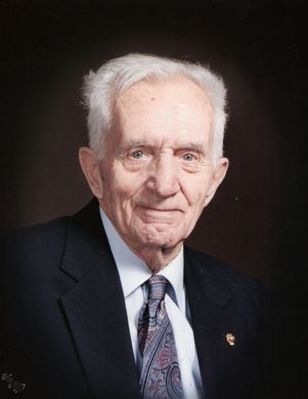 Tom will be dearly missed by all of us.
It is the sailor, not the reporter,Who has given us freedom of the press.
It is the sailor, not the poet,Who has given us freedom of speech.
It is the sailor, not the campus organizer,Who has given us the freedom to demonstrate.
It is the sailor, not the lawyer,Who has given us a right to a fair trial.
It is the sailor, like (TOM EVANS), who salutes the flag,
Who serves under the flag, And whose coffin is draped by the flag.

EVANS, Thomas "Sparky"Of Kalamazoo
Passed away December 10, 2009 at Borgess Hospital.
Tom was born October 25, 1925 in Convis Township, Calhoun County to Leonard and Josephine (Lynch) Evans
and had lived in the Kalamazoo area since 1957.
He served in the U.S. Navy during World War II and the Korean Conflict.
Prior to his retirement in 1984, he was employed for 21 years at the Eaton Corporation
and later worked as a contract driver for the Kalamazoo Gazette for 29 years.
Tom was a life member of the Comstock V.F.W. Post #6252
and was a member of the Dad's Post #236.
Tom also was founder and president of the USS Tortuga Association
and was a member of the F.O.E. Schoolcraft Lodge Aerie #3531.
He also enjoyed bowling and golf and formerly was an avid hunter.
Tom was preceded in death by his parents and by a son Sam and 7 siblings.
On December 31, 1952 he was married to Barbara Elliott, who survives.
Also surviving are 6 children, Donna, Robert (Cheryl), Richard (Michelle),
John (Gina), Larry (Ana) Evans, all of Kalamazoo and Susie Evans of VanNuys, CA;
11 grandchildren; 4 great-grandchildren; a sister Elizabeth (Reeder) Miller of Ft. Myers, FL; several nieces and nephews.
Services will be held on Tuesday at 11:00 am at the Langeland Family Funeral Homes,
Comstock Chapel, 6121 King Highway with Chaplain Tom Miller of the Comstock V.F.W. Post officiating.
Interment will be in Ft. Custer National Cemetery with military honors
by the Comstock V.F.W. Post.
Friends may meet the family on Monday from 2-4 & 6-8 pm at the Comstock Chapel.
In lieu of flowers, the family suggests that memorial contributions in Tom's memory
be made to the Comstock V.F.W. Post.
Please visit www.langelands.com to view the video tribute and leave a condolence to the family.

CMDCM Alt,
Thank you for your prompt reply.
What you all are doing to honor our founder of the U.S.S. Tortuga Association(Tom Evans)
is commendable and we certainely appreciate it,
and we are sure that Barbara and the family will also appreciate it.
Her address is
1049 Darwood Ave, Kalamazoo, Mi 49004-1033.
Again we thank you all including your Commanding officer.
Jesus(Pancho) Velasquez
President U.S.S. Tortuga LSD 26/46 Association

From: "CMDCM Alt, Steven F. (USS TORTUGA)"
Sent: Fri, December 11, 2009 10:19:54 PM
Subject: RE: Tom Evans


Mr. Madrid,
I am sorry to hear of the passing of Mr. Evans. You have a great
association and organization and it is with great appreciation the work
that Mr. Evans invested.


We are currently underway with a massive schedule of events going on
prior to getting home to Sasebo in a couple days.
Something I did this morning when I received your email,
was assemble a few Sailors together and we raised a new flag onboard the ship
while underway in Mr. Evans's honor.
We will take it down when we pull into Sasebo, fold it, and mail it to Mrs. Evans
with a nice certificate signed by our Commanding Officer and the date,
time, and latitudes and longitudes, that we flew
the flag in his honor. We will place it in a nice awards binder included
with picture of the USS TORTUGA (LSD-46) and additional photos of us
raising and taking down the flag. I will try to get information included
into the newsletter that will be coming out in a couple days.
Mr. Velasquez, I was writing this email as yours came across.
So, I added the addressees to this reply.
Can someone send me the mailing address for Mrs. Evans
so that I can mail the flag to her?
Will this action be worthy enough for your request?
Again, I am really sorry for the loss of a shipmate.
Sincerely,
Steve
Steve Alt
CMDCM(SW/AW)
Command Master Chief
USS TORTUGA (LSD-46)
FPO AP 96679-1734

-----Original Message-----
From: Jeronimo Madrid [mailto:mjerluc@cox.net]
Sent: Saturday, December 12, 2009 4:20 AM
To: CMDCM Alt, Steven F. (USS TORTUGA)
Subject: Tom Evans
Good morning Chief Alt:
I got off the phone with Jack Hammond about an hour ago where he
notified me of the passing of the USS Tortuga's Association founder,Tom Evans.
To me, a man that gave of his heart and soul to this organization.
If anyone could call the association his, that was Tom.
The man would never do that, because he felt it belong to those who
served aboard both ships.
After talking with Jack, we discussed ways in which we could honor Tom
for all his work.
Besides the military, and civil honors he'll receive,
how else could we honor the man and his family.
Jack and I discussed the possibility of the USS Tortuga
having some type of service that could be recorded and/or an article
in the ship's newsletter honoring Tom.
That then could be sent to his wife, Barbara.
I know that Barbara and the family would deeply appreciate any
and all that will be done for Tom.
Not knowing the answer there is only one way to find out.
So as Vice-President of the Association I am dutifully asking if there is a
possibility of honoring Tom.
I am sure that Pancho our association President will be contacting you as well.
Hopefully I have not disrespected anybody in this request.
Always a shipmate,
Jeronimo R. Madrid
Vice President
USS Tortuga 26-40 Association


Click here to go to Pics from USS Tortuga LSD-46 Memorial for TOM