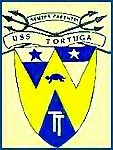 (First to carry the proud name "USS Tortuga")
Tortuga was the first LSD (Dock, Landing Ship ) to be put back in service at the outbreak of the Korean war.
After being commissioned in the final phase of World War II and serving her country in Both Korean and Vietnam she was used
for target practice and scuttled. She was battered and beaten by violent storms then encountered hits from Tomahawk missiles. But, it took the "Hot Blue Flame" of the welders cutting torch to put her down.
If your visit was an enjoyable one, please feel free to sign our "Deck Log" before you depart.
Check out Navy TV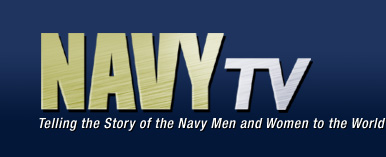 • Home •
• By-laws •
• Officers •
• Newsletter •
• Tortuga Assoc •
• Bulletin Board •
• Chaplins Corner •
• Crew List A-C •
• CrewList D-G •
• CrewList M-T •
• Crew List U-Z •
• Plank Owners •
• Ship Store •
• Memorials •
• In memory •
• Comprehensive History •
• Tortuga 46 •
• Presidents Award •
Up-coming Reunions
New Orleans LA.
Sept. 11-15-2017
Cruises
Drew Adams
Bowman
Bill Carter
Don Conkle
Emann
Fay
Lynn Harver
Summera
Summera 1
Summera on LSD 46
Mike Wilson
Reunions
2000 Branson, Mo
2001 Charlotte, NC
2003 New Orleans, LA
2004 Long Beach, CA
2006 Chicago, Il
2011 Evansville, In
2005, 2007 - 2010
are albums on webshots.com and I have no way
of getting images from this site
<![if !vml]>

<![endif]>
Check out the site for the Korean War Veterans site
<![if !vml]>
<![endif]>
Check out the Vietnam Veterans Site

Web Browser.
Chuck's Home Port was funded and created
in it's entirety by Chuck Westbrook. The LSD-26/46 Assoc. now funds this site.
This site was designed and created by Chuck Westbrook.
This is a not for profit website, reproduction of these graphics
for resale and or profit, in full or in part, is prohibited.